Experience More Energy, Less Stress, and Less Pain
You Are the Creator of Your Life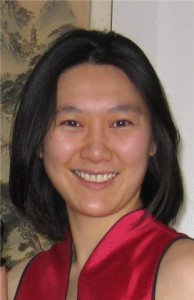 Why Choose Naturopathic Medicine Today?
You would like to add a natural and non invasive approach to treat your present health issues.
You have reached a point where you need to actively seek the root cause of your illness in order to heal.
You have tried other therapies and would like to optimize your chance of recovering.
You need guidance to take supplements and herbs.
You are probably here because you are looking for a holistic approach to treat your present condition. Are you feeling tired all the time? Are you bloated, moody or stiff during the day? Do you feel that you are aging faster than usual? Your body never lies. If you have been listening to the signs and symptoms sent by your own being, you know that changes are needed in order to live a better life. After all, don't you deserve to be well and healthy?
As a naturopath practicing in Toronto, I teach people how to live a healthier life. Each patient needs a personalized approach to treat his or her condition. Many illnesses arise from years of stress and emotional trauma. No one can be expected to go through all these challenges without being injured. Your journey toward optimal health will ignite a healing process that has always been present within you. By making conscious changes in your diet and lifestyle, you can change the course of any disease.
I have treated many patients with digestive issues, hormonal imbalance and chronic disease just to name a few. I also have a special emphasis on treating neck, shoulder, back/joint pain using acupuncture and cupping. My passion is to restore balance and harmony in people's life using gentle and noninvasive means. Besides helping patients overcome their health problems, I also perform cosmetic acupuncture. I was able to reduce the signs of aging and improve the appearance of the face using this natural procedure.
My name is Dr. Anh Linh Nguyen, ND. I have worked with hundreds of clients for over five years. My practice is located in North York, on Finch and Bayview Avenue. Feel free to call or email me to chat about your health concerns. You have come to the right place if you have been struggling with your condition for many years, and did not find the ideal solution.
Read more here.
Let's Get Started:
I am excited to meet with you and be the hub in your journey back to wellness and health. Follow me online, and stay in touch!
Like my Facebook page to get daily tips on nutrition and healthy living. You will be notified of any promotions or free online programs.

Subscribe to my newsletter below to get updates and discounts.

Call now  (647-707-8706) or email me at info@torontogreennaturopath.com to schedule a FREE 15 min. consultation either on the phone or in my office.

Not sure if I can help you? Just shoot me an email. I will do my best to answer your questions.
Naturopathic Medicine in Toronto
Special Promotion: Book a cosmetic acupuncture session today and get a 50$ discount on your initial visit. You must book an appointment before September 23rd 2017 (regular price:115$)
Offer ends on 09/23/17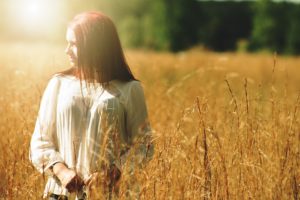 Save
Save
Save
Save
Save
Save
Save
Save
Save
Save
Save
Save
Save
Save
Save
Save
Save