Working with a Naturopathic Doctor in Toronto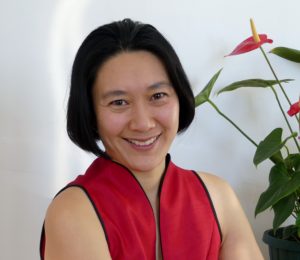 If you are reading this section, you are probably wondering how and why I became a naturopath. Like many of you visiting this website, I am a career-oriented person with many years of studies and I have a hectic life.
In my early twenties, I was busy with school and work. At that time, I did not know that I had to put my health first no matter what; and I was not necessarily managing stress very well. I eventually had a burn out and had to stop for a couple of years. During this time, I had no energy and felt overwhelmed by all the challenges that life tendered. Adding to the frustration, my family physician could not find anything wrong with me, yet I really felt unwell. I eventually regain my health through a daily routine of exercise, good nutrition and rest. With the help of an acupuncturist, I recovered without having to take any synthetic medication. It took me quite some time before I could function optimally again. Although this period of my life has not been by no means been easy, it opened the door and forced me to look at the health care system from a different point of view.
Today, my journey into the world of naturopathic medicine has filled me with enthusiasm and hope. As a naturopathic doctor, I believe that optimal health can be achieved by eliminating the root cause of a disease and detoxifying the body from harmful substances accumulated through years of stress. In fact, I have seen many patients recover fully from their condition using the healing power of Nature.
In my clinic located in North York, I treat chronic disease with an emphasis on hormonal imbalance, fatigue, and musculoskeletal pain. I also integrate several procedures to create a treatment plan unique to every patient. Some of those modalities include nutrition, botanical herbs, acupuncture and lifestyle changes. I can also order specific lab tests such as the Food Sensitivity Testing.
As a licensed naturopath, I have been in practice for over 5 years in Toronto. I am currently working at Bayview Wellness Clinic. I have graduated from the Canadian College of Naturopathic Medicine in Toronto, in 2010. Prior to that, I have completed a bachelor degree in Molecular Biology as well as a minor degree in Kinesiology in Montreal, Quebec. I also hold a certificate in Facial Rejuvenation Acupuncture.
During my internship at the Robert Schad Naturopathic Clinic, I had the opportunity to focus on women's health, gastrointestinal health, stress-related conditions, and chronic pain. My training also led me to the Sherbourne clinic in downtown Toronto, where I had the opportunity to help HIV positive patients find alternative and natural solutions to strengthen their immune system.
Feel free to contact me if you want more info.
Languages Spoken: English, French, Cantonese, Vietnamese (basic)