Naturopathic Consultation in Toronto
What to Expect During a Naturopathic Consultation:
Initial consultation: 1 hour                                                                           
Follow up visit: 30 minutes
Acupuncture Treatment:  30 minutes
My Consultations Include:
– a full intake of your case and medical health history
– a physical exam
– a review of your most recent lab tests and reports
– an individualized treatment plan
You Will Also Learn About:
– alternative ways to heal your present condition
– the root cause of your actual illness
– how to use natural modalities and lifestyle changes to eliminate disease
– ways to manage stress
– how to live a life that will promote health and vitality
– identify and prevent potential health issues that may arise in the near future
Fees: Most naturopathic consultations are covered by your extended health plan. Please, contact us to inquire about fees and packages offered.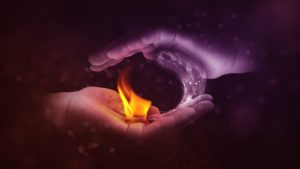 Other Specialties:
-Facial Rejuvenation Acupuncture also called Cosmetic Acupuncture can help decrease the signs of aging and improve the health of the skin.
-The Food Sensitivity Testing is an effective tool that can help you make better food choices. This test is indicated for any patients suffering from an autoimmune disease or gastrointestinal disorders that did not respond well to conventional treatment.
Any questions? Call or contact me via email.
Professional Affiliations:
Association for the Advancement of Restorative Medicine

Save
Save
Save
Save
Save
Save
Save
Save
Save
Save
Save
Save
Save
Save
Save
Save
Conditions Treated in My Clinic:
Acne
Anemia
Anxiety
Allergies
Asthma
Arthritis
Blood Pressure
Bronchitis
Cholesterol
Chronic Fatigue Syndrome
Chronic Pain
Cold & Flu
Detoxification
Diabetes
This list is non exhaustive and reflects only conditions that are commonly treated in my clinic.
Fatigue
Fibromyalgia
Gastrointestinal Disorders
Gout
Headaches and Migraines
Hair Loss (Alopecia)
Interstitial Cystitis (IC)
Neck/Shoulder and Low Back Pain
Osteoporosis
Skin Issues (eczema, psoriasis, rash)
Sleep Disorders
Stress
Thyroid disorders ( Hypothyrodism, Hashimoto's)
Varicose veins
Weight Management
Women's Health